High Protein Diet Plan

A high protein diet plan is often used by body builders and nutritionists to build muscle and lose fat. In a strict sense a high protein diet should not be confused with low-carb diets such as the Atkins Diet, which are not calorie-controlled but eat as much as you want protein diets which often include large amounts of fat.
In general however, a high protein diet is similar to a low-carb diets. You reduce the carbohydrates like bread and pasta you eat and increase how much meat, fish, eggs and dairy products you eat instead. Protein usually makes up 10-15 per cent of most people's diets. A high protein diet is where you take about 30 to 40 per cent of your daily calories from protein.
High Protein Diet Menu

A high protein diet is defined as one where food intake is at least 50% protein. A diet with protein intake of 30% is considered a reasonable diet. Recommended daily protein intake is:
For men: 56g
For women: 46g
A high protein diet menu involves mainly high protein foods as expected. However, unlike the Atkins diet plan carbohydrates are allowed.
Meat, Fish and Poultry: lean meat, fish and poultry. Fresh, wild-caught fish and shellfish are good options. Lean beef steak has 26g of protein in each 3 oz serving. Lean pork chops have 20g of protein in each 3 oz serving. Poultry has 21 g of protein in a 3 oz serving.
Dairy foods and eggs: low fat dairy options are best. One cup of milk has 9g of protein; 1 cup of yoghurt has 12g of protein. Eggs are a complete protein. They contain all of the amino acids. One large egg has 7g of protein.
Legumes, nuts and seeds: legumes, such as kidney beans, lentils and black-eyed peas  are good choices. If you use canned beans, rinse them. Green soy beans (edamame) provide 14g of protein in each 4 oz serving and are also low calorie.
Nuts and nut butters are good for a high protein diet but in moderation as they are high in fat. All-natural, non-hydrogenated nut butters are the best choice. A tablespoon serving of peanut butter provides 4g of protein. One half cup of cooked legumes provides 8g of protein.
| Food | Protein in grams |
| --- | --- |
| 1/2 cup cottage cheese (low fat) | 14 |
| 3 ounce tofu | 13 |
| 1/2 cup lentils | 9 |
| 2 tablespoon peanut butter | 8 |
| 1 ounce meat, poultry or fish | 7 |
| 1 ounce cheese | 7 |
| 1/2 cup kidney beans (cooked) | 7 |
| 1 ounce nuts | 7 |
| 1 egg (large) | 6 |
| 4 ounce yoghurt (low fat) | 6 |
| 4 ounce soya milk | 5 |
| 4 ounce milk | 4 |
| 1/2 cup vegetables | 2 |
| 1/2 cup grain or pasta | 2 |
| 1 slice bread | 2 |
How much can you lose on a high protein diet?
Usual weight loss on a high protein diet is around 1 to 2 lbs per week which is a healthy and sustainable rate of losing weight.
How does a high protein diet work?
Protein is filling so you feel full quickly and stay feeling fuller for longer therefore consuming fewer calories in the long run.
Protein takes a lot of energy to digest so a high protein diet plan burns more calories in digestion and also boosts metabolism.
Protein also provides slowly released energy over a period of time without making your blood sugar surge or slump.
What Diet High Protein Diet Plan review
This is a good long term weight loss programme provided you choose low fat foods and do not overeat on red meat. The weight loss rate of a high protein diet is sustainable in the long term. Protein is highly necessary for the body and a diet high in protein can therefore be beneficial as long as you also include healthy amounts of fruit and vegetables to build in vitamins and fibre.
A protein diet can be adapted to vegetarians by using plenty of beans, micro protein and soya foods as well as buts and dairy to make up your protein quota. Vegetarian high protein recipes need to be more creative  than for meat eaters given a rage proportion of the high protein menu is ordinarily focused on meat and fish.
High protein diet Pros
Quick initial weight loss
Many people experience reduced cholesterol levels
Leaves the dieter feeling satisfied
Unlimited food to eat
High Protein Diet Risks
After the initial phase of weight loss, LDL cholesterol, which is the bad type, often increases
The body, with few carbohydrates energy, goes into a state of ketosis which can cause headaches and irritability
A high protein diet is often high in unhealthy saturated fat and low in healthy fruits and vegetables
High Protein Diet Food Supplements: pick of the most popular
Maximuscle Promax Dietary Supplement Vanilla 908g
| | |
| --- | --- |
| RRP: | £43.19 |
| Price: | £28.54 (£31.43 / kg) |
UK's No.1 whey protein for packing on lean muscle size and strength
Maximuscle Promax Meal Bar
| | |
| --- | --- |
| Price: | £14.99 – £25.99 |
| Sale: | £22.09 on select options |
Available in chocolate, chocolate orange and dark cherry choc
| | |
| --- | --- |
| RRP: | £27.99 |
| Price: | £19.99 (£19.99 / kg) |
Reduces body fat while maintaining lean muscle tissue. USN Diet Fuel contains high fibre levels and is formulated with high quality proteins and minerals
PhD Belgium Chocolate Flavoured Diet Whey Protein Powder 1kg
| | |
| --- | --- |
| RRP: | £32.99 |
| Price: | £18.00 (£18.00 / kg) |
Slow Release Protein Blend and Low GI-carbs with 35g protein
High Protein Diet Books
The New High Protein Diet: Lose weight quickly, easily and permanently
Revised version of Dr Charles Clark's bestseller, medically-based diet for fast weight loss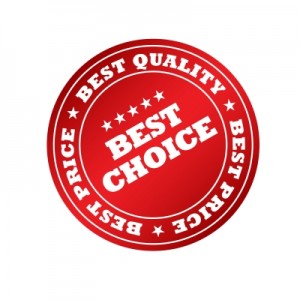 The New High Protein Diet Cookbook: Fast, Delicious Recipes for Any High-protein or Low-carb Lifestyle
Packed with high protein tasty menu ideas
The High-protein Cookbook: More Than 150 Healthy and Irresistibly Good Low-carb Dishes That Can be on the Table in Thirty Minutes or Less
| | |
| --- | --- |
| RRP: | £16.00 |
| Price: | £13.20 |
Banish food boredom with more than 400 low high protein meals on the table in under 30 minutes!
The New High Protein Healthy Fast Food Diet: The Effective Way to Use Convenience Foods as Part of a Low-Carb Diet
Love takeaways and fast food? This book provides the solution of how to incorporate convenience and fast foods into a high protein diet.
References
Go to Diets
Go to Home
Photo credits
Image courtesy of Danilo Rizzuti / FreeDigitalPhotos.net