XLS Medical Fat Binder
Three times as much weight loss
Results in 4 weeks
Clinically proven
Natural ingredients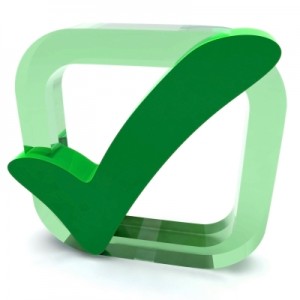 What is XLS-Medical fat binder?
XLS-Medical fat binder works in two ways: fat binder is made with a clinically proven fat binder called Litramine.  It also has fat soluble vitamins A, D and E.  XLS-Medical purports to bind up to 27 % of dietary fats.
It binds fat molecules to form a fibre complex too large to be absorbed by your body
It releases fat soluble vitamins into your body replacing those depleted by the fat binding process
What are the XLS-Medical ingredients?
The active XLS ingredient is Litramine which is a patented fibre complex which binds fats from your food into a large fat fibre complex.  As this complex is too large to be absorbed in the small intestine it is excreted from the body.
XLS fat binder also contains:
vitamin A (133.33 mcg)
vitamin D (0.83 mcg)
vitamin E (1.67 mcg)
Many other fat binding products do not include vitamin replacements.  Vitamins are lost during the fat-binding process and the addition of vitamins are essential to replace the lost vitamins.
What is Litramine?
Litramine is made from cactus leaves.  It is a gentle on your bodily system.
The main function of Litramine is to absorb dietary fat rather than it being stored by your body as fat.  The Litramine works by interacting with dietary fats to form a sticky fat fibre complex which cannot be absorbed by your body.  It is then eliminated by your body through normal bowel movements.
Also, because it's fat-binding properties XLS-Medical reduces the speed food leaves your stomach helping you to feel fuller for longer.
It also helps blood sugar levels from rising quickly thus reducing cravings for sugary foods.
How much weight can you lose with XLS-Medical?
You are advised to calculate your recommended calorie intake according to your weight and size.
You can do this by using our BMR calculator
As a rough guide women should consume around 2,000 calories each day with men consuming 2,500 calories.
You should then consume 500 calories a day less than your recommended daily intake whilst taking XLS Medical at the same time.
If you follow this plan you should lose approximately three times as much weight as you would have done by reducing your calorie intake alone by the end of 12 weeks.                

How quick can you lose weight with XLS-Medical?
It is recommended you take XLS-Medical for 12 weeks.
You should see measurable results in four weeks.
XLS-Medical can be used long term for weight maintenance.
If you continue taking XLS-Medical beyond the initial 12 weeks you will see further weight loss. You are recommended to have a 3 to 5 day rest for every 30 day of use.
How to take XLS-Medical
Take two fat binding tablets three times each day.
Six tablets per day are required. This dosage should not be exceeded.
With a fatty meal you can take three fat binders as an exception but do not exceed the daily six tablets.
The tablets are to be taken no more than 30 minutes after each meal.
You should take the tablets with plenty of water.
Is XLS-Medical right for you?
If you:
want to lose weight
are over 18 years of age
 have a body mass index of 18.5 or more
you can use a XLS-Medical fat binder to reach your weight loss goals.
It is clinically proven to help achieve weight loss of up to three times more than would be achieved by dieting alone.  It can also help you to maintain weight loss long term.
There are caveats if you have a medical condition.  For more information please refer to XLS-Medical side effects

References
Back to Shop
Photo credits Image courtesy of Stuart Miles / FreeDigitalPhotos.net
What Diet: XLS Medical Fat Binder