HCG Diet Plan
You may have heard of the HCG (Human Chorionic Gonadotropin) Diet and wondered what it involves. Is it a diet or some form of diet product to assist with weight loss? Here What Diet reviews the HCG diet plan and looks at the HCG diet meal plan together with the pros and cons and whether the HCG diet is deemed dangerous or safe to follow. We also look at how much weight you could lose on the HCG Plan and whether it is a long term dieting option for weight loss.
HCG means  Human Choriogonadotropin which is a hormone produced by pregnant women in the early stages of pregnancy. The theory is that a small, daily injection of HCG results in weight loss of 1 to 2 pounds or more a day, particularly when accompanied by a very low calorie diet of about 500 calories a day.
HCG Diet Foods
HCG food intake is limited to 500 calories a diet which is classified as a very low calorie diet.
A typical day diet plan looks like this:
Breakfast: Tea or coffee in any quantity without sugar. Only one tablespoonful of milk allowed in 24 hours. Saccharin or Stevia may be used.
Lunch: 100g (raw weight) of meat: chicken, veal, beef, white fish, lobster, crab or shrimp.  Visible fat should be removed before cooking. Meat must be boiled or grilled. Salmon, tuna, herring or any dried or pickled fish are not permitted. Plus one type of vegetable from the following only: spinach, chard, chicory, onions, red radishes, cucumbers, asparagus, cabbage, beet-greens, green salad, tomatoes, celery or fennel. Also one breadstick or one melba toast. Finally one apple or orange or a handful of strawberries or half a grapefruit.
Dinner: The same four choices as allowed for lunch above.
The juice of one lemon each day is allowed. Also seasonings of salt, pepper, vinegar, mustard powder, sweet basil, parsley, thyme, majoram and other herbs, garlic, etc. No oil, butter or dressings allowed.
The only drinks allowed are tea, coffee, water (2 litres minimum of water a day is recommended).
HCG diet drops, injections or sprays?
These are hormones taken on the HCG diet in the form of drops, injections or sprays. Used in combination with the very low calorie diet to produce the fast and substantial weight loss results you can experience on the HCG diet. These assist to speed weight loss and are an integral part of the HCG diet. However some people take the view that the HCG weight loss is due to the very low calorie diet alone and the HCG drops or injections do little else to assist.
Find out more about HCG drops, injections and sprays
HCG Diet Weight Loss Results?
Users of the HCG plan diet find an average a weight loss of 1 to 2 pounds or more a day, particularly when accompanied by the very low calorie diet of about 500 calories a day.
How does the HCG Diet work?
The HCG plan is based on Dr. Simeons protocol but some plans include some modern tweaks such as to be found in Kevin Trudeau's protocol. What Diet's interpretation of the four HCG diet phases most commonly stated are as follows:
HCG diet phase 1
The HCG diet phase 1 is a preparatory period and includes increasing your daily water intake, walking for at least one hour each day, eating apples and breadfruit everyday and going through a body cleanse by using HCG diet supplements.
HCG diet phase 2
The HCG diet plan phase 2 starts with an initial 3 days of increased food intake. This means eating anything and everything you possibly can. The rationale of this is that it is meant to increase energy throughout the next few weeks.  After the initial 3 day feasting, the 500 very low calorie diet is commenced.  Phase 2 of the HCG Plan lasts 26 to 46 days depending on how much weight the dieter wants to lose.
HCG diet phase 3
The HCG diet Phase 3 lasts for three weeks.  Here the dieter adjusts their HCG diet meal plan to eat normal, healthy food. The only caveat is that these foods should not contain sugars or artificial sweeteners.  Also prohibited on HCG diet phase 3 meal plans are no takeaways or fast foods, no trans-fats and limited cold drinks.
HCG diet phase 4
Phase 4 of the HCG plan is also known as the HCG Diet plan maintenance phase.  By now the dieter should have successfully reached their HCG Diet goal and phase 4 is intended to assist with the dieter continuing a new lifestyle immersed in healthy eating habits, an improved relationship with food and lifestyle changes.
What Diet HCG Diet Review
Although the HCG diet plan undoubtedly works and introduces the dieter to a long term way of eating we feel the weight loss is overall due to the very low calorie diet followed which would result in weight loss whether the HCG supplements were taken or not. Also the addition of taking these supplements may have side effects (see below) and on that basis it may be more fruitful to just follow a very low calorie diet alone to achieve the desired weight loss without going to the expense of purchasing and using HCG supplements.
HCG Diet Pros
HCG is been recognized all over the world for fast effectiveness as a weight loss product
The HCG plan doesn't require any hardcore physical exercise during the initial phases though workouts are good but not necessary
HCG Diet Cons
The HCG phase 1 500 a day calorie diet is difficult to follow for most dieters and very restrictive
There may be dangerous side effects of using the HCG hormone. Some cancerous tumors produce this hormone therefore high levels when the person is not pregnant can lead to a cancer diagnosis
It can be costly to purchase the HCG supplements
The very low calorie diet at HCG phase 1 may not contain sufficient protein leading to muscle wasting
HCG Diet Drops and Sprays
LDD Liquid Diet Drops 2 Fl. Oz. (60ml), 4 Fl. Oz. (120ml) or 6 Fl. Oz. (180ml)
LDD (Liquid Diet Drops) with free LDD Information Guide with each order. Get maximum results.
LDD is not available anywhere else in the UK. Only exclusively at Evolution Slimming. LDD Liquid Diet drops act as an appetite suppressant and energy booster in liquid drops form.
£69.99   £49.95                   £139.98   £89.95                £209.97   £119.95
LDD are a safe hormone-free alternative to HCG drops. LDD are a formula of natural amino acids which helps buy sending signals to your body to begin breaking down high body fat. This causes your body to use body fat as a primary fuel source resulting in weight loss. These signals are believed to be sent when your body is experiencing a very low calorie diet. So like the HCG diet the LDD must be used in conjunction with a very Low Calorie Diet of around 500 calories a day. Using these drops is regarded as a safer alternative to the HCG diet with HCG hormone.
You can read more about HCG alternative LDD drops here
NHL HPUS Blend Essential Formula Fast Weight Loss Diet Drops 60ml 2 fl oz – Lose a Quick Pound Per Day on the Dr Simeons & Cura Romana VLCD Diets!
NHL Diet Drops
Purchase Includes Free eBooklets (PDF Format) for the 500-Calorie Diets
2 x NHL HPUS Blend Essential Formula Quick Weight Loss Diet Drops 120ml 4 fl oz – Get Slim Fast! Lose a Pound Per Day on the 500-Calorie Dr Simeons and Cura Romana Diets!
| | |
| --- | --- |
| Price: | £69.95 (£34.98 / Item) |
Great reviews! 2 x 60ml Bottles will last 2 Months or More. Purchase Includes Free eBooklets (PDF Format) for the 500-Calorie Diets
Leslie Kenton's Cura Romana Essential Spray
Two 15ml spray bottles to support weight loss
Appropriate for both men and women
HCG Diet Books
The Cura Romana Weightloss Plan
Great Amazon book reviews for fast weight loss!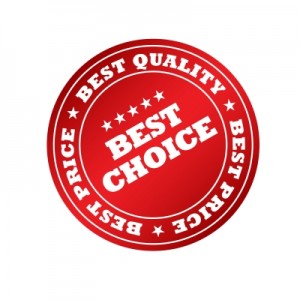 HCG Weight Loss Cure Guide: A Supplemental Guide to Dr. Simeons' Pounds and Inches Supporting All Types of HCG
 Fantastic book essential for anyone on the HCG Plan.
Detailed instruction on how to benefit from the HCG diet with superb weight loss results.
HCG Diet Made Simple: Your Step-By-Step Guide Beyond Pounds and Inches (You deserve to be thin!)
Explains the basics of the HCG diet plan.
References
Buy HCG supplements
HCG diet books
Photo credits Image courtesy of Danilo Rizzuti / FreeDigitalPhotos.net
What Diet: HCG Diet