Rosemary Conley Diet

The Rosemary Conley CBE diets have been around for some time in different variations.  Rosemary Conley has over 40 years' worth of experience in helping people to lose weight and become fitter and healthier.
She has around30 books and 30 fitness videos available.  Sales of these have exceeded nine million copies.
Rosemary Conley is widely regarded as one of the UK's most prolific fitness and diet experts.
Rosemary Conley's diet plans have helped many dieters to lose weight successfully over many years.  There are different ways you can use Rosemary's diet plans to lose weight either online or by attending classes.
Join Rosemary Conley online diet here
Rosemary Conley Foods
The diet plans vary from time to time however the foods on the Rosemary Conley diet plans are biased towards healthy foods for long term diet plans.
Rosemary Conley also includes a ready meal range and range of soups and other snacks that combine seamlessly into the diet plans. These are known as the Solo Slim food range.
On the current FAB (Fat Attack Booster) diet you can expect to follow a menu similar to the following.
Breakfast: cereal for breakfast with fresh fruit OR an egg omelette with cheese and tomatoes.
Mid morning snack: choose from a list of power snacks
Lunch: wholegrain bread sandwich with tuna mayonnaise and cucumber OR a large salad with salmon
Mid afternoon snack: choose from the range of powers snacks
Dinner: steak and kidney pie with vegetables OR soup with bean casserole and salad
The food is healthy and wholesome and follows a healthy balanced diet menu.
Get Rosemary Conley Recipes here
How much weight can you lose on the Rosemary Conley diet?
On the FAB Rosemary Conley diet plan it is possible to lose a stone in seven weeks.
This equates to approximately 2 lbs a week which is a healthy rate of weight loss and sustainable in the long term.
How does the Rosemary Conley diet plan work?
The Rosemary Conley diets work by following a healthy eating regime and keeping an eye on calories.  However there is no calorie counting involved as this is in effect done for you. The foods are weighed or indicated to be eaten in specific portions. The calories are effectively pre-calculated and you only need to prepare the meals according to the portions prescribed.
This becomes even easier if you choose foods from the Solo Slim ready meals range which are all calorie counted and are  in practice low calorie diet meals.
So the Rosemary Conley diet plan is designed to help you lose weight through cutting back on calories.  The foods  are healthy nutritious foods and the diet plan is suitable long term and can also promote health benefits.
You are also encouraged to include exercise as part of your weight loss life style and this is achieved by joining in the Rosemary Conley classes.
Join the Rosemary Conley Classes here
Rosemary Conley Local Classes
One unique factor of the Rosemary Conley diet plans is the exercise element. Not many, if any, other national diet clubs include an exercise class in their diet and weight loss meetings. Rosemary Conley does.The classes are local to your area and each are led by a qualified instructor with the expertise and empathy to make your weight loss journey smoother.
The classes include a weight in that is confidential, a run through of the diet plan tailored to your needs for the coming week then the exercise class which is optional but definitely beneficial and fun.
Read more about the Rosemary Conley Classes
Postcode search tool for my local Rosemary Conley
Rosemary Conley Diet Reviews
This is a healthy nutritious diet plan to follow and Rosemary Conley has a proven track record in successfully helping followers of a diet plan is to lose weight quickly and successfully.
If you find it difficult to diet alone there is much to be gained from the morale boost in attending the Rosemary Conley classes.
Overall this is a healthy eating diet plan that is calorie counted for you to ensure weight loss through cutting back your calorie intake.  If you find it difficult following a calorie counted diet plan alone or feel that you need that extra boost from having support that can be offered on diet plans such as a Rosemary Conley plan, then this diet plan may be a good idea for you in achieving weight loss success.
Nevertheless the diet does entail spending on class fees or online membership fees so it may be expensive to follow in the long term.  This is particularly the case if you purchase the ready made meals.  However there is much to be said for following diet course and taking advantage of the classes and the online support plus the prepared meals to get you off to a good start.  You can then use this as your basis to mould your everyday meals and exercise plan round the Rosemary Conley diet plan to achieve weight loss without the cost.
Rosemary Conley Diet Pros
There is much to be said for the Rosemary Conley diet plan:
Rosemary's plans have a proven track record of success
The diet plans are based on healthy foods
There is plenty of support online and through the classes
The plan is easy to follow with ready prepared meals and menus
There is a wide variety of menus available including specific diet meals for vegetarians and vegans
Rosemary Conley Diet Cons
If you are follow the classes it may at times be inconvenient to attend
You need to factor in the cost of following the relevant programme
The prepared meals can be expensive over time
Rosemary Conley Diet Books
Get the Rosemary Conley Magazine
The FAB Diet
THE FAT ATTACK BOOSTER DIET is the new fast weight loss plan from the UK's prolific diet and fitness guru

Rosemary Conley's Amazing Inch Loss Plan: Lose a Stone in a Month
Yes- it is possible to lose a stone in a month with this 28 day super diet plan.  Trial dieters have proved it.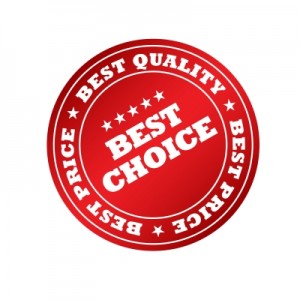 My Kitchen Table: 100 Great Low-Fat Recipes
100 of Rasemary's favourite recipes, from light snacks to hearty roast meals.

Gi Hip & Thigh Diet
Rosemary Conley takes the key elements from her two biggest-selling best-known diet books, the Hip and Thigh Diet and Gi Jeans Diet, to create the ultimate weight-loss formula.
Complete Hip And Thigh Diet
Slimmers have trimmed inches off parts other diets failed to reach with this fabulous diet plan, transforming their shape and improving health. Need we say more…
The Ultimate Gi Jeans Diet
Ultimate Gi Diet builds on the remarkable success of the original Gi Jean's Diet.

Step By Step Low Fat Cookbook
The UK's bestselling health and fitness expert has cooked up the perfect comprehensive guide to losing weight with the most tasty meals.
References
Join Rosemary Conley online diet
Rosemary Conley Online Diet Plan
Rosemary Conley Solo Slim Food range
Rosemary Conley Diet & Fitness Magazine
Back to Diet Plans
Back to Home
What Diet: Rosemary Conley Diet