Calories in Fast Food

Calories in Fast Food calorie counter. Eating out can be difficult to manage when you are counting calories. However with the right calorie counting information to hand you can still enjoy fast foods when you know which are the best choices to make to maintain your low calorie diet.
What Diet has collected information relating to the most popular types of fast food calories and takeaway food calories plus calories when eating out or getting a take out.
Baked Potatoes Calories in baked potatoes
Burger King Calories in burger King burgers and food
Chinese restaurant or take away Calories in Chinese food
Fish and chip shop Calories in fish and chips shop meals and food
Harvester Calories in harvester meals
Indian restaurant or take away Calories in Indian Food and Indian meals
Italian Restaurants Calories in Italian Food and meals
KFC Calories in KFC food and meals
McDonalds Calories in MacDonald's burgers, food and meals
Mexican Restaurants  Calories in Mexican Food and meals
Pizza Express Calories in a pizza Express Food and meals
Pizza Hut Calories in pizza hut pizzas food and meals
Pret A Manger Calories in Pret A Manger Food and meals
Steak bars Calories in steak meals and food
Subway Calories in Subway menu sandwiches, salads, soup and more
TGI Friday's Calories in TGI Friday's american diner food
Wagamama Calories in Wagamama japanese cuisine
Calories for food from independent restaurants and takeaways can vary in calorific value considerably depending on the actual recipe used and the portion sizes . These calorie charts for fast food given calorie values for what they are likely to be typical fast food and takeaway servings.
What Diet has listed calories in fast foods such as calories in Burger King, calories in fish and chips, calories in chinese meals, calories in indian food, calories in italian food, calories in KFC, calories in MacDonalds, calories in mexican food, calories in Pizza Express meals and Pizza Hut plus calories for meals at steak bars and Pret a Manger.
Calories in Fast Food Books
The New High Protein Healthy Fast Food Diet: The Effective Way to Use Convenience Foods as Part of a Low-Carb Diet
Have good intentions of starting a new diet but can't resist a takeaway of Indian, Thai or Chinese food? Only time for a quick sandwich at lunch? Only manage to "cook" M&S ready meals? If so, don't despair. You can still lose weight. You just need to know how. This book provides the rules for busy people who can't do without convenience and fast foods but still want to lose weight.
Analysis of over 200 fast foods!
Essential reading for those who want to be slim and be healthy alongside a realistic lifestyle.
The Takeaway Secret: How to Cook Your Favourite Fast-food at Home
The Takeaway Secret is a book provides you with the knowledge to cook your own takeaway dishes at home.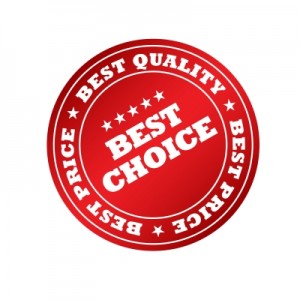 Gordon Ramsay's Fast Food: Recipes from "The F Word"
| | |
| --- | --- |
| RRP: | £19.99 |
| Price: | £10.76 |

Most people can't resist fast food but want to stay healthy and trim and the same time.
There's no one better to show you how than Gordon Ramsay.
Real Fast Food
Nigel Slater's 350 plus creative, fast food recipes and suggestions for quick cooking.
References
Back to Calories in Food calories chart
Photo credits Image courtesy of Danilo Rizzuti / FreeDigitalPhotos.net
What Diet: Calories in Fast Food